We took a picture with the renewal of the homepage.
Yuri Co., Ltd. has two bases, the Toyooka Factory and the Kyotango Omiya Factory.
Located between the two bases is "Wakuden – Mori", which was used as the shooting location this time.
At first glance, we were fascinated by the wonderful harmony between nature and architecture, and we requested that we take a picture at this place.
While talking with the people working there, we were able to hear your thoughts on "Wakuden- Mori".
Also, We feel that you taught us important things that are also familiar to our manufacturing.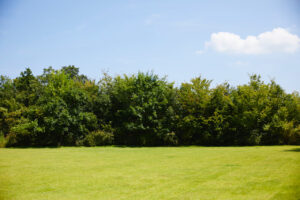 There is also a "house in the forest, Mitsumasa Ann Museum"and a workshop restaurant"wakuden MORI".
Lotus root sweets "Seiko" is exquisite!